When you hear the word "bounce house" or "inflatable" you often automatically think of rambunctious kid's party with various carnival games and screaming children running around barefoot. Am I right?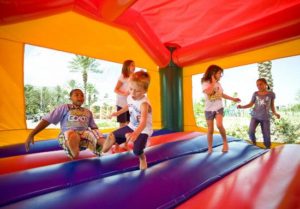 While we LOVE making sure your child's birthday is a success, our goal is to make sure everyone is enjoying the day! That's why we have rent-able equipment for all ages, no one too young or old!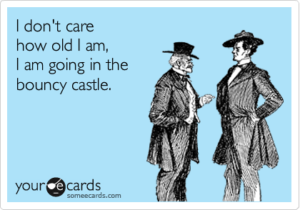 Bounce Houses might not be the best option for your 6′ husband, we do have a lot of other fun games and interactive inflatables that are sure to be a big hit with the teens and adults. For example, Giant Zorb balls are an excellent choice for all ages! They can be used for Bubble Soccer or Bubble Bowling too! Be the first to try out our brand new product- a zorb ball track! This is sure to be a hit for the the more competitive party attendees. These activities are great for spring, summer, fall, and even indoor winter events!
If you're trying to beat the heat, we've got you covered here! We ways for all ages to keep cool at your event. The Big Spash is great for a quick cool down, or we have a more traditional Dunk Tank that comes with softballs to throw at your target! If you are looking for an all out water sport, check out our Human Sphere Pool Race!
Other fun games for everyone include oversized board games like giant checkers, interactive team sports like giant human foosball, fun climbing inflatables like Jacob's ladder, and tons of carnival games including high striker, ring toss, bean bag toss and more!
No matter the age or occasion, we can gaurentee we have something for everyone!